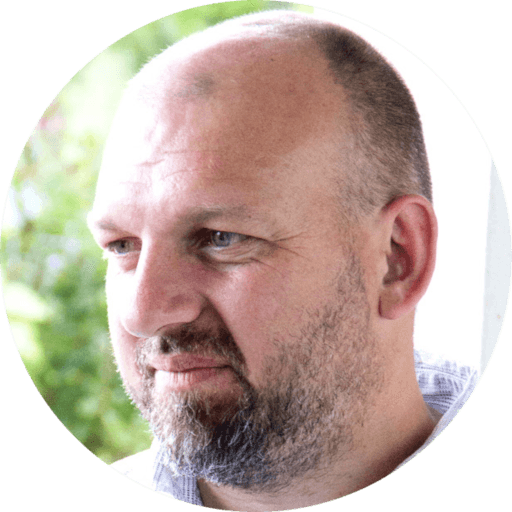 Mark Honeychurch
Coder, Skeptic, Humanist
I am an IT professional with 20 years in the field, focusing on both support and development. I have a passion for technology.
I write software for work and for fun, using modern tools. I like helping people to adopt new technologies, and I teach kids how to code.
I am an active Skeptic and Humanist, with a common sense view of the world. I work to inform the public and protect them from nonsense.
My Recent Ramblings
Dr Samantha Murton, president of the Royal NZ College of GPs, has spoken out about the problems of social media "influencers" who spread wellness misinformation online. Although many influential people on social media are followed because they have celebrity status - sports stats, TV celebrities, etc - many influencers have built their following purely based on their social media work, posting on topics that people want to read about, and pushing for people to "like and subscribe" using a variety of often dubious tactics.

5 min read, 803 words. Continue Reading...

Categories: Skepticism , Tags: COVID, Conspiracy, Vaccines, Influencers

Following on from the NZ Skeptics' submission to the Justice Select Committee a couple of weeks ago on the Conversion Practices Prohibition Legislation Bill (outlawing Conversion Therapy), myself and Bronwyn Rideout from the NZ Skeptics committee gave an oral submission to some of the Justice Select Committee last week. I was surprised that oral submissions started so quickly after the deadline for written submissions, but thankfully in very little time we were able to put together an oral submission that was complementary to our written one, but different enough that we weren't just boring the MPs with the same information they'd already read from us.

2 min read, 362 words. Continue Reading...

Categories: Skepticism , Tags: Pseudoscience, Religion, Conversion Therapy

I have three school age kids, and so I'm no stranger to Blue's Clues. I've watched many episodes with both Steve (Steve Burns) and Joe (Donovan Patton) hosting the show alongside the animated dog Blue, following the clues each week. Steve left the show back in 2002, but he made the news recently when he released a feel-good video:

4 min read, 675 words. Continue Reading...

Categories: Skepticism , Tags: Conspiracy, Blue's Clues

Obviously as skeptics we're pretty clued up on the idea of not using unproven therapies, especially when there's positive evidence that they don't work. It's been apparent for a while now that the evidence for Ivermectin as a COVID treatment or preventative is not very good, and it's been sad to see how many people don't seem to care.

4 min read, 685 words. Continue Reading...

Categories: Skepticism , Tags: COVID, Ivermectin

During lockdown, the Wellington Skeptics in the Pub group have been meeting online every week. It's been great to be able to continue our social meetings, but I also think it's a really good way to keep us all sane! That connection of being able to chat and have a fun social time with others seems to be really good at helping with feelings of isolation and worry that lockdown can bring to some of us.

3 min read, 422 words. Continue Reading...

Categories: Skepticism , Tags: Skeptics in the Pub, Newton

Texas has recently introduced a draconian new abortion law, one that feels not only perverse (in that it allows for civil lawsuits where anyone can sue those who are involved in providing abortion services), but also seems to be yet another attempt to test the Supreme Court's willingness to overturn Roe v Wade (the landmark Supreme Court decision on abortion that has allowed for legal abortions in the US for many years). And, so far, it seems that the Supreme Court, with its conservative majority, is willing to court this kind of testing of the waters.

4 min read, 724 words. Continue Reading...

Categories: Skepticism , Tags: Satanism, Secularism

It feels like it was inevitable that some of the conspiracy theorists, or "freedom fighters" as they call themselves, would end up protesting our latest level 4 lockdown. I'm not surprised that their shared delusion that lockdown is just a ploy by the government to permanently remove our freedoms would cause them to risk the health of all of us. But it has been disappointing to see a few hundred people around the country gathering to protest at a time when we've all been told to stay at home to limit the spread of a deadly disease.

7 min read, 1226 words. Continue Reading...

Categories: Skepticism , Tags: COVID, Lockdown, Arrests

Of all the people who spoke publicly about this week's lockdown protest arrests, Amy Benjamin, a senior lecturer of international law at AUT, was the most surprising to me.

2 min read, 302 words. Continue Reading...

Categories: Skepticism , Tags: COVID, Lockdown

This one's a little light hearted, and not overly surprising - Kelvin Cruickshank, one of our most famous local psychics, appears to have failed to have been warned by the spirits about the impending lockdown. Kelvyn had booked a live event for Thursday in New Plymouth, in what turned out to be the second day of our national lockdown. David Chisholm, a member of our Facebook group, managed to take a great screenshot of the event being advertised under a large banner warning of event date changes due to our COVID lockdown.

1 min read, 96 words. Continue Reading...

Categories: Skepticism , Tags: COVID, Lockdown

Today is the first day of a new lockdown, now that we have new COVID cases in New Zealand. It must be annoying for anyone who has a special occasion planned for today, like a birthday - hopefully they'll be able to make the best of it!

8 min read, 1434 words. Continue Reading...

The NZ Skeptics put together a submission for the Ministry of Justice in response to their new Hate Speech proposals. You can read the submission on our website, but I thought it would be fun to use EleutherAI's free online GPT-J-6G deep learning model to write a submission for us. I gave the software the first few paragraphs of our real submission, and then clicked the button to guess the next hundred or so words. I then fed the result back into the algorithm so that it could create the next block of text, and so on.

7 min read, 1256 words. Continue Reading...

Categories: Skepticism , Tags: Free Speech

Using an older algorithm, GPT-2, with a fairly small data set that it had been pre-trained on, I fine tuned this particular piece of software on the entire back catalogue of QAnon posts. Below are 6 QAnon posts - three are the genuine article, and three are fakes created by GPT-2. Can you figure out which is which?

2 min read, 349 words. Continue Reading...

Categories: Skepticism , Tags: Conspiracy, QAnon

There is an increasingly vocal sub-set of farmers around the country who are buying into conspiracy theories. A group called the Agricultural Action Group - AAG - have been touring the country in recent months warning people about what they consider to be the real issues facing not just farmers but all citizens of our country:

3 min read, 410 words. Continue Reading...

Categories: Skepticism , Tags: Conspiracy

Sensing Murder psychic Kelvin Cruickshank is currently touring the country. He's been down in the South Island recently, visiting Christchurch and a lot of smaller towns, and selling tickets at $65 a pop. Next month he'll be touring the North Island.

3 min read, 502 words. Continue Reading...

Categories: Skepticism , Tags: Psychics

Allison Mack was once famous for her role in the TV show Smallville, a spin-off show about Superman. However, a few years ago she joined a group called NXIVM (Nexium) who promised to help her on the path to enlightenment and happiness. The group pulled in more famous people, including other TV celebrities, the director of What the Bleep Do We Know, and the Bronfman sisters, heirs to the Seagram fortune.

3 min read, 585 words. Continue Reading...

Categories: Skepticism , Tags: Cults

Mahin Khatami looks at first blush to be a respectable scientist - she has a long history as a scientist spanning decades, used to work for the NIH (National Institutes for Health) in the US as a program director, and has not only been published in respectable peer reviewed journals but has also been a journal editor.

2 min read, 361 words. Continue Reading...

Categories: Skepticism , Tags: Pseudoscience, Retraction